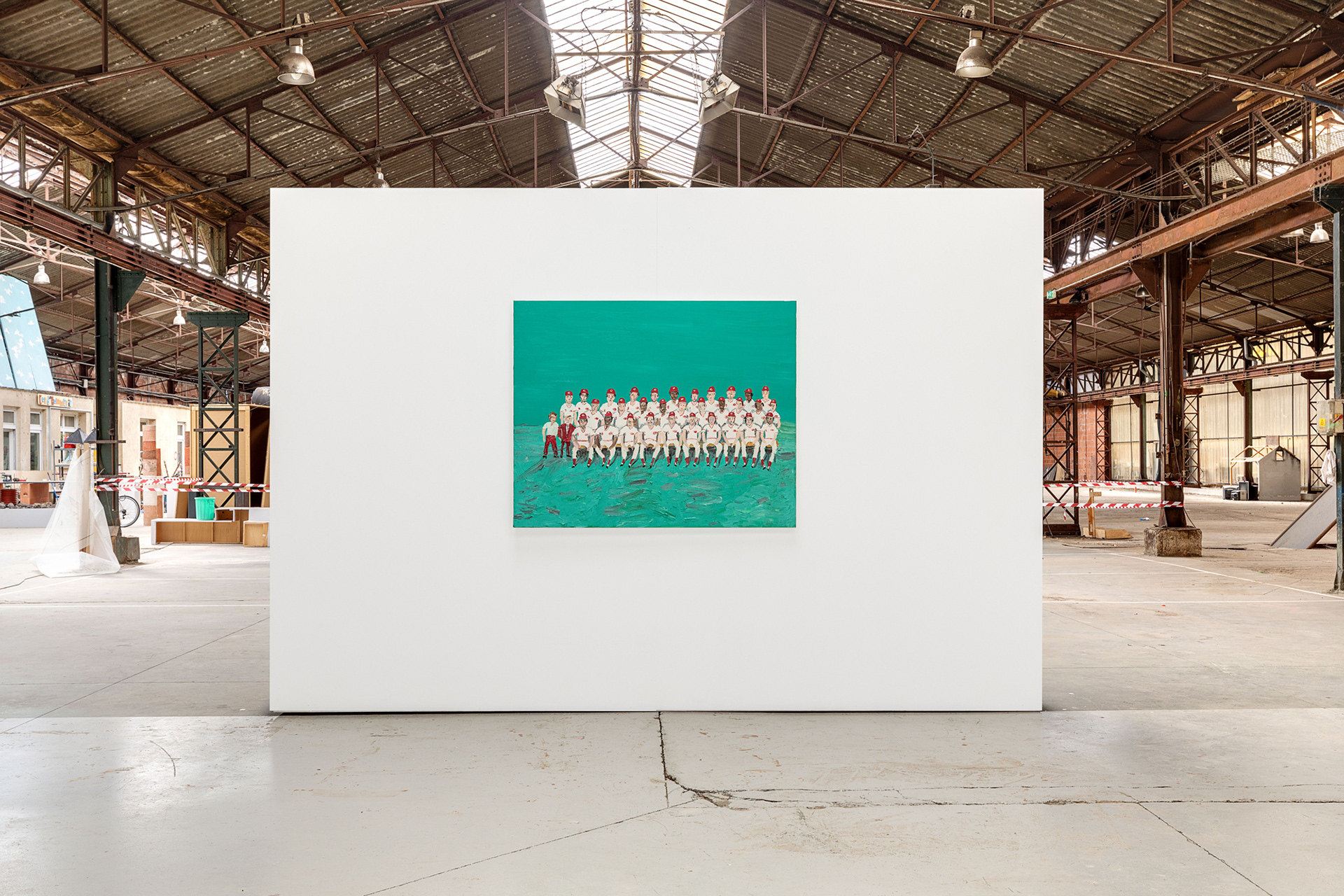 What made these two artists agree on such an adventure of massive paintings? A casual conversation in 2011 and the love for what The Reds once were, was enough. 'The Reds' or 'The Big Red Machine', as once called in the 1970s. A group of men, almost heroes. One of the brightest and boldest teams to exist in the history of baseball, and one of the first major league dynasties. The first two Latinamericans to play in what is now Major League Baseball were Rafael Almeida and Armando Marsans, both joining the Cincinnati Reds of the National League in 1911.

Baseball was first introduced to Latin America by Nemesio and Ernesto Guilló in 1864 in Cuba with the foundation of the Habana Baseball Club. Other Latin American countries quickly followed with Mexico introducing the game in 1882, Nicaragua in 1888 and Venezuela starting its own league in 1895. 

In conversing about 'The Red's' deeds and triumphs, with a playful gaze to a past untold and mysterious, this collaboration was born. The artist's  perspectives opened a conversation of alternative themes and meanings into the symbolic and iconic spaces of the game of Baseball, prompting each to critically reflect on the historical, cultural and social imaginings that surround and constitute the foundation of its dynamics. In this context, it is a project in which a »game« is played: in the meeting of two glances and two different hands, and two ways of  'doing the painting'. 

The Brushback Pitch, projects itself as an active space in which identities and physical environments, with the cultural and social, are combined by re-articulating its actuality and its symbolic constitution. And AV/VC becomes one solo player.